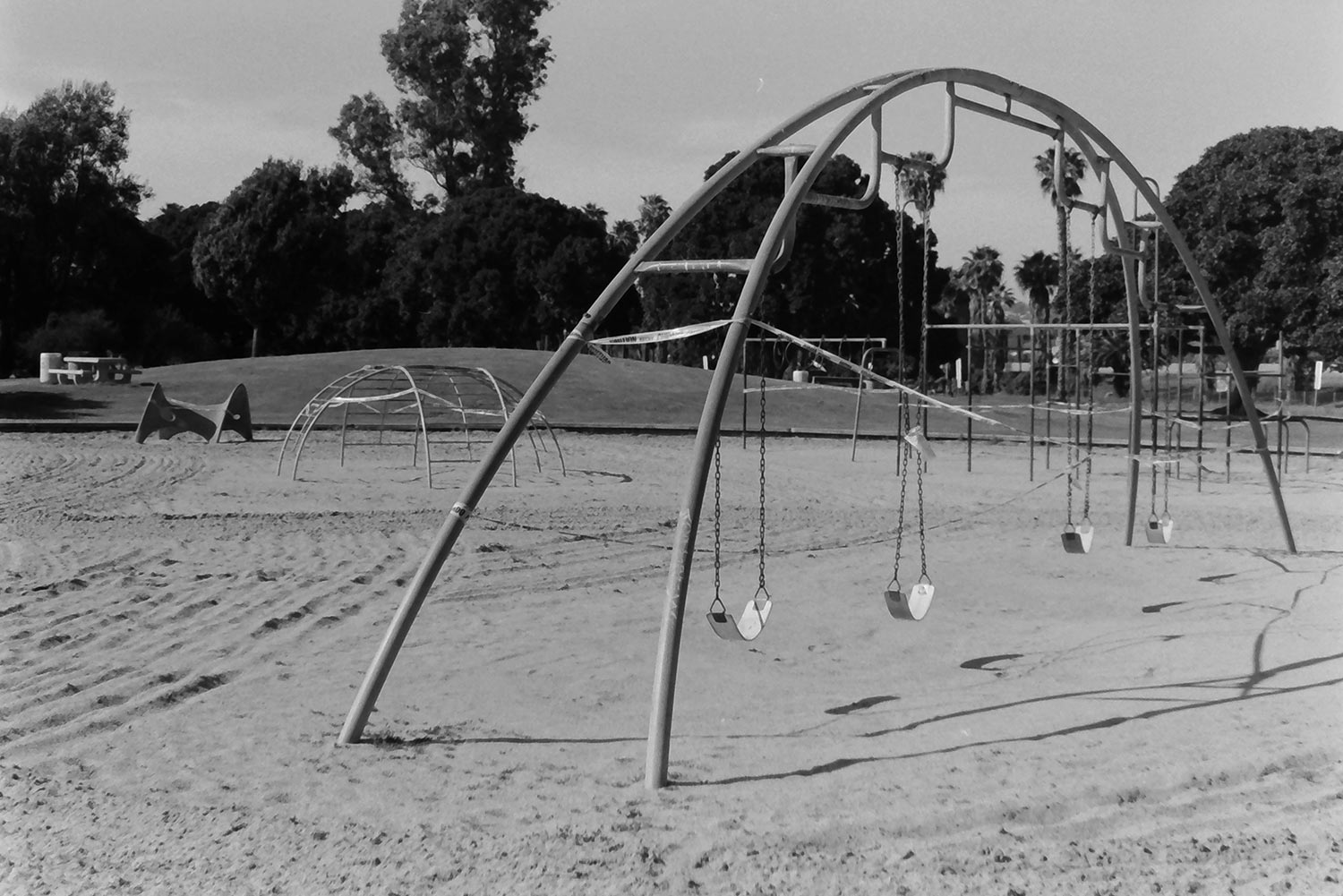 "NO SWING ZONE" • MAY 2020
I took this image because I wanted a reference point of how bad we would allow things to get. I was naive to think this thing would only last a couple of months. This photo is a reminder to the people of San Diego that our actions have consequences — sometimes big, sometimes small. But it all carries weight. What consequences do you see when you look at this photo?

Taken with a Canon A-1 while shooting ilford fp4 125.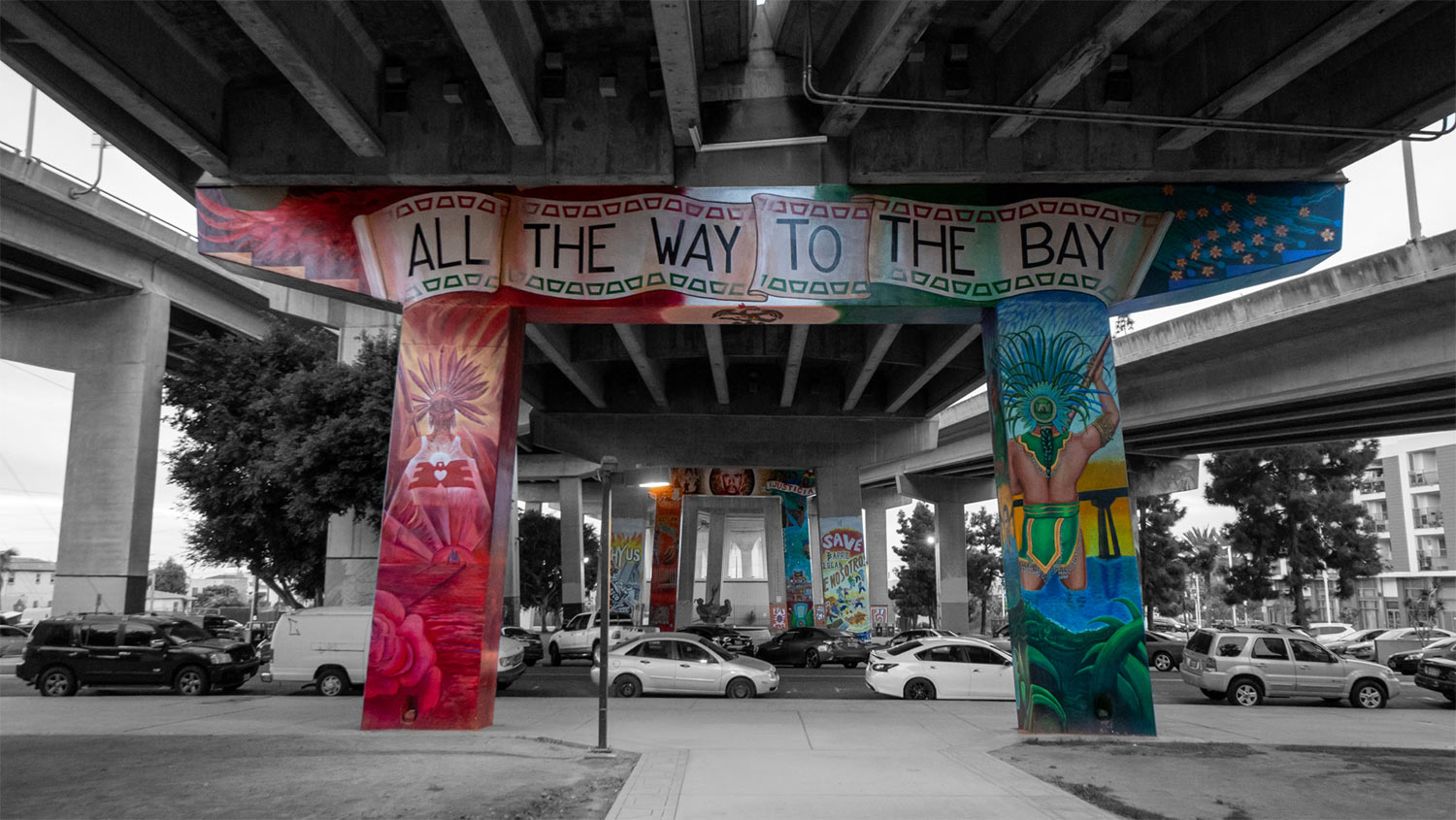 MAY 2020 • CHICANO PARK
As soon as I heard about this project, I felt it would be important to display the most artistic side of San Diego that is Chicano Park. With the incredibly colorful stories painted on the supports of the I5 and Coronado Bay bridge, it is a staple in what is San Diego art.