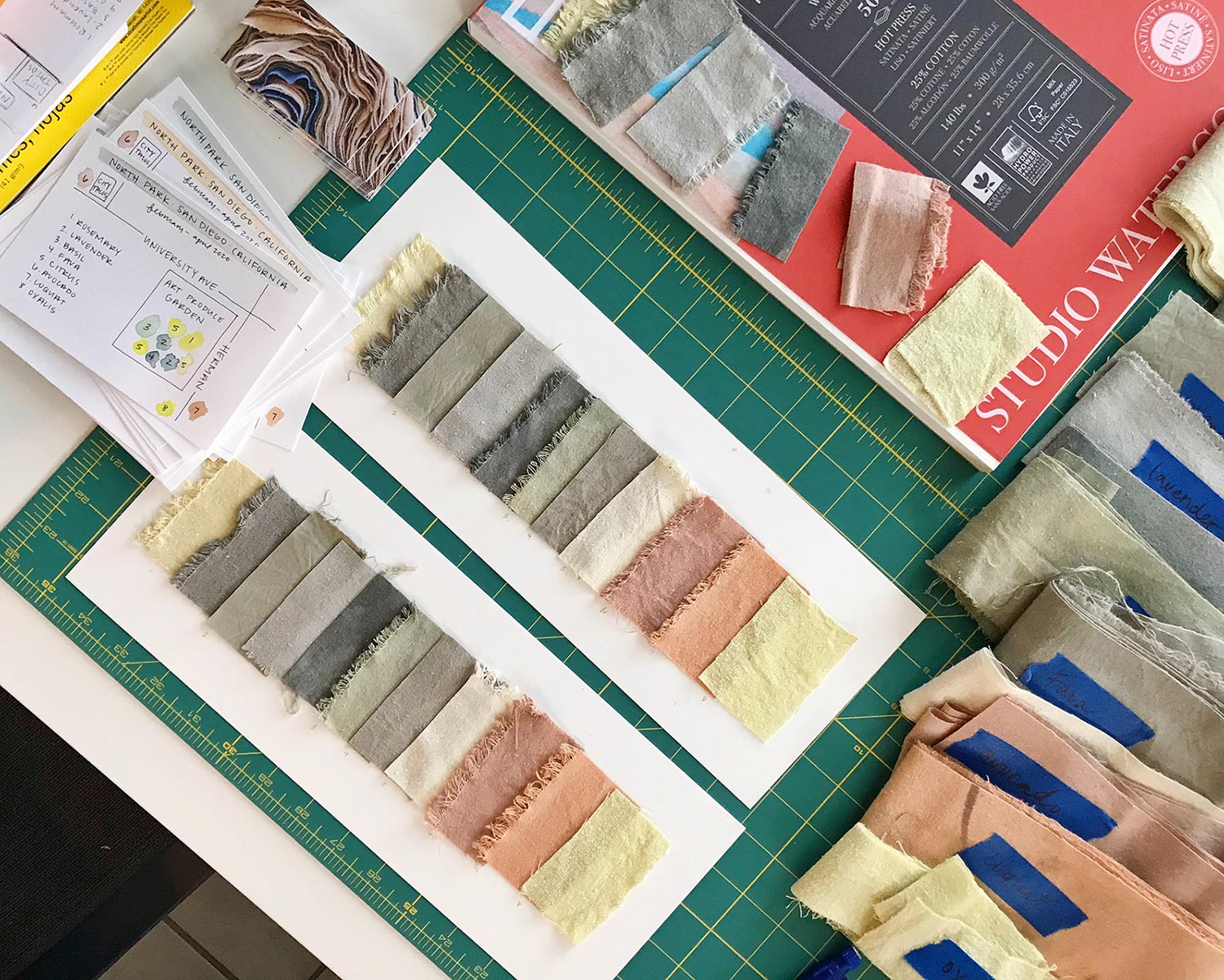 Portraits of North Park in the Mail • MARCH 2020
"Portraits of North Park" define a place and a time. Each fabric is stained from the plants of the garden at Art Produce and the surrounding neighborhood of North Park in the time between February and April of this year. Annually, this is the time of transition from winter to spring: when last summer's herbs are overgrown and taking on a life of their own, the sour grass springs up after a winter rain, and the Loquat trees start to bud with fresh fruit.

As a global pandemic and widespread anxiety spread rapidly, this year looks and feels a lot different.

There's an optimism that I felt in the "Portraits" that has left, and a realism and immediacy that remain, or perhaps was born.

In this uncertain time when people and places and things are judged as essential or non-essential for the safety of others, the "Portraits" feel lost in between. To me, they were essential. They were energy-giving and joyful and they defined a safe space to come to and feel like myself amongst them and the garden. They were my priority and friend for the better half of a month. The garden became a second home, a place I studied and became acquainted with.

Today the fabric hangs a little heavier, but somehow the "Portraits" feel urgent. Their immediacy asks us to pause, to breath, to slow down and take in our place; the place we may very well be sequestered in until further notice. How can we give our attention to this place and time? What can we gain from our neighborhood and our home in this forced, uncomfortable pause?

Perhaps the "Portraits" are now more essential than ever. Although the process of making feels uncomfortable and guilty in a time when others are working to save lives and provide essential food and resources to our community, it's all I can do to keep moving, to keep sane. The garden silently calls to be explored and foraged for color. It feels indulgent to accept the invitation, but I urge our collective anxiety to say yes.

As my artist in residence comes to a close, it feels disingenuous to tour the "Portraits" virtually. They so physically represent this place they are made of, from their smell to their physical weight beside you in the room.
THE INVITATION
I invited the public to receive a piece of the "Portraits of North Park" in the mail. A tangible piece of a project and a place. A reminder of the colors and possibilities in our world and the magic of the landscape that is the neighborhood right outside your door. Participants received an envelope containing raw silk fabric samples from each of the colors created at Art Produce during my residency. They also received a map of where the colors came from and a small prompt to encourage one to create color from their neighborhood.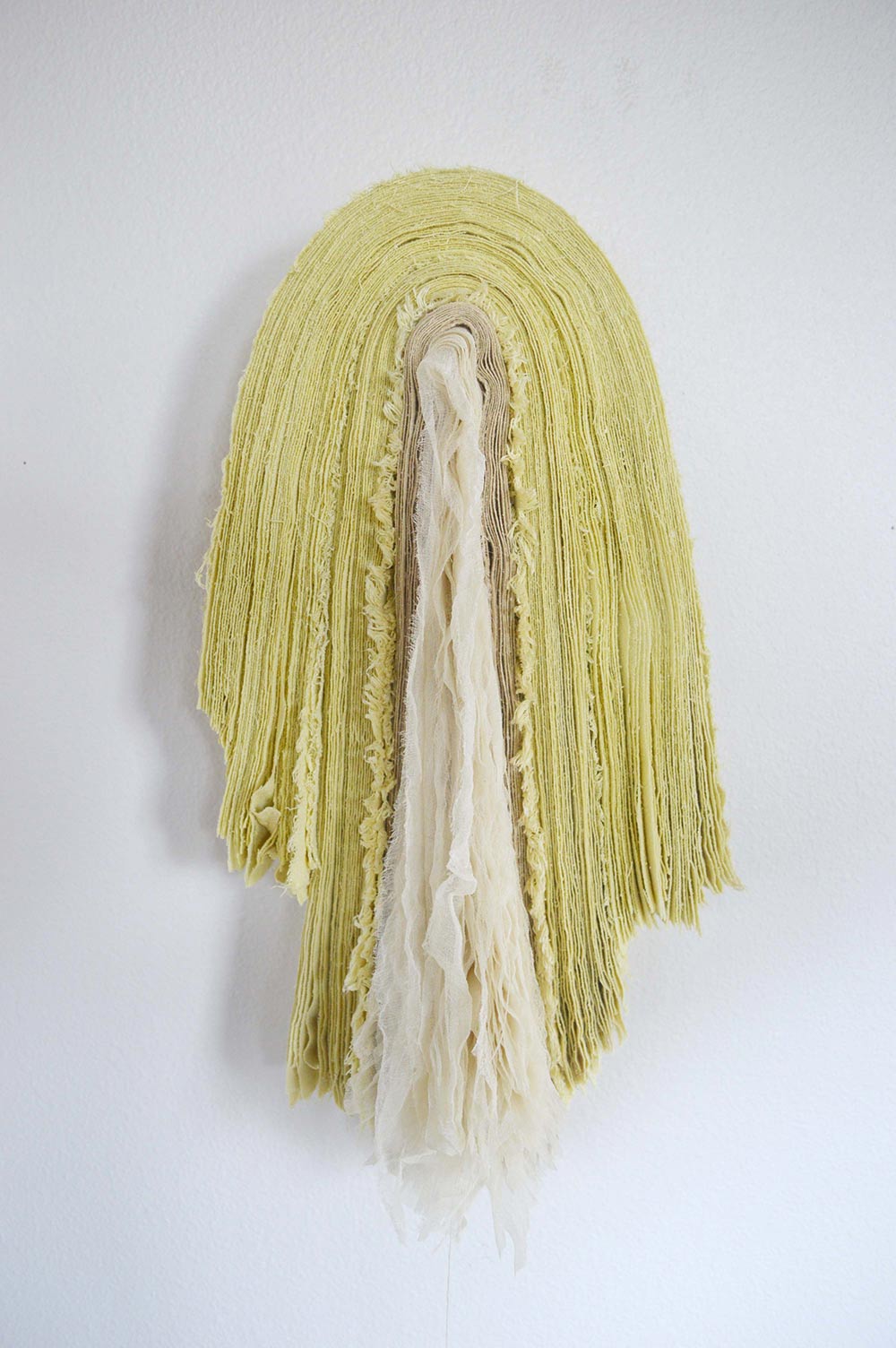 Oxalis Passion Vine
Oxalis (sour grass) and passion vine dye with alum on silk
15" long x 8" wide x 3.5" deep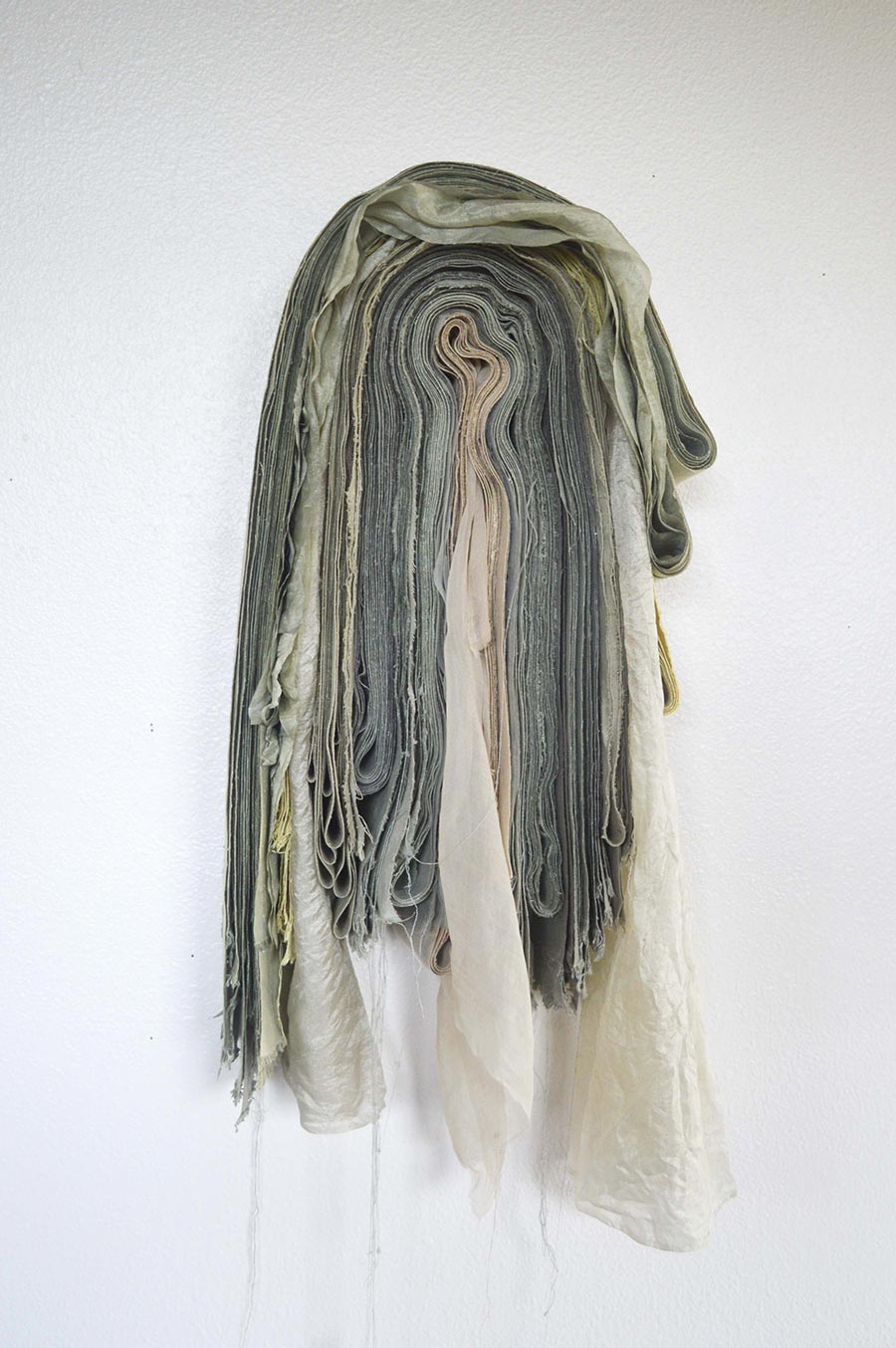 Basil
Basil flower dye with alum, alum acetate and iron on silk
22" long x 10" wide x 5" deep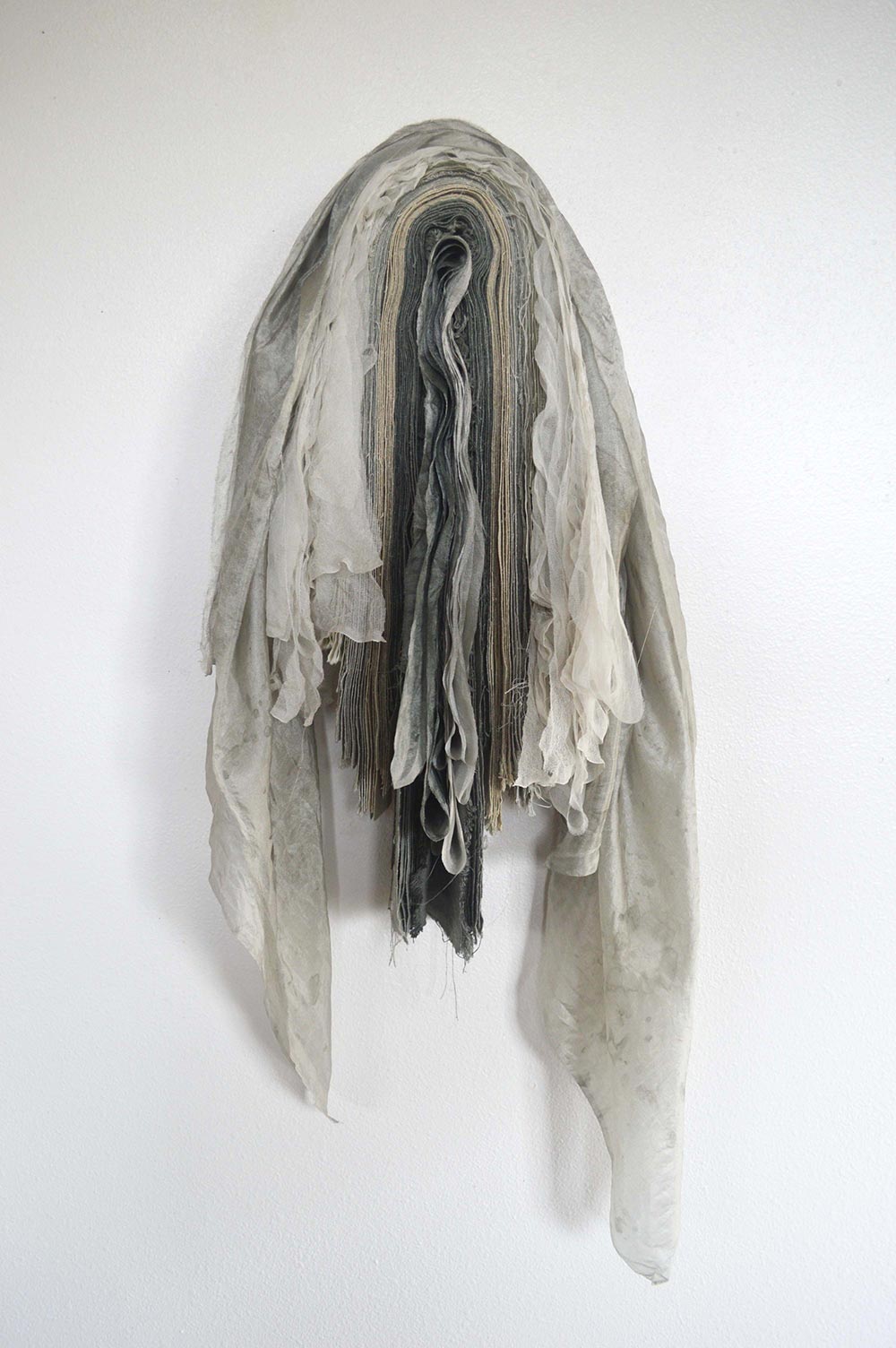 Lavender
Lavender dye with alum and iron on silk
27" long x 10" wide x 4" deep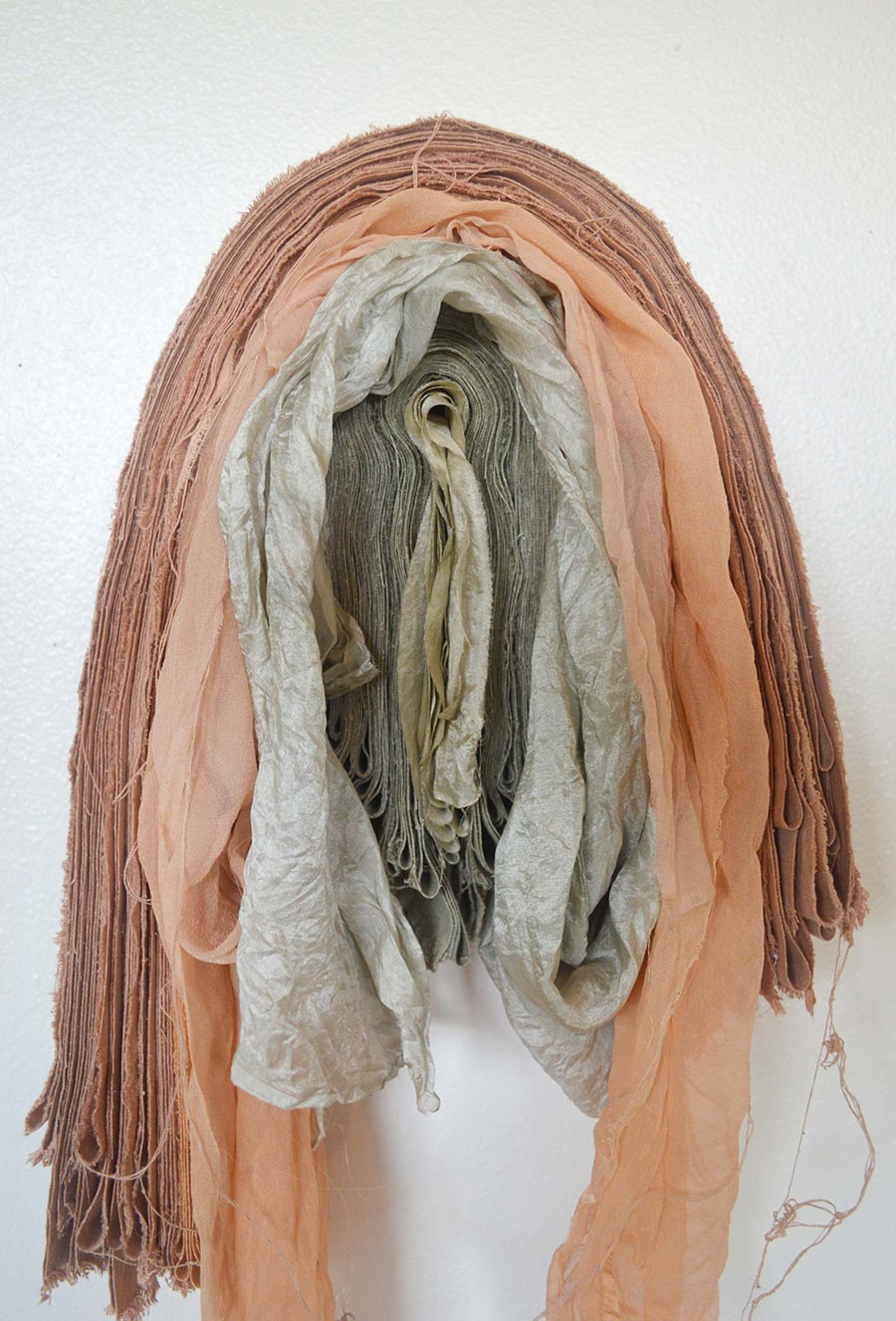 Fava, Loquat and Avocado
Fava bean leaf, loquat leaf, and avocado skin/pit dye with alum and iron on silk
24" long x 10" wide x 5" deep