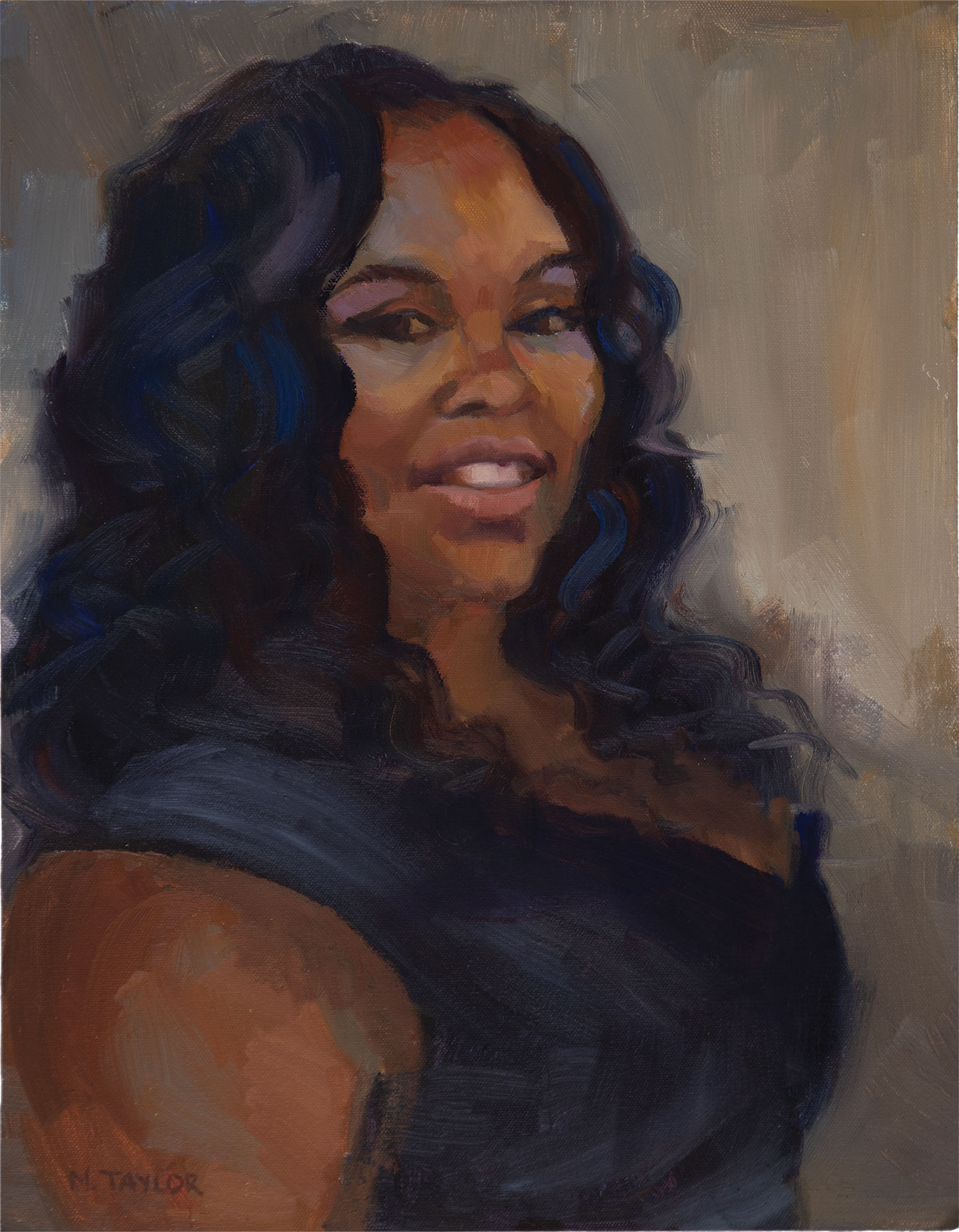 I'm grateful to express myself through art. Over the past few years, that expression has expanded to include political statements. In 2020 I explored a variety of mediums and methods to accomplish this, acting on a combination of instinct, anger, and a desperate desire to make a difference.

In the first winter days of 2020, I carved a block of linoleum with an image that's a nod to Théophile Steinlen's 1896 poster of Le Chat Noir. "Enough" features a black cat who wears a pink pussy hat, in a personal act of resistance. I hand-set the type.

Spring came and I felt compelled to paint a portrait of Breonna Taylor, as an emotional response to yet another news story, about yet another young black life abruptly ended, in yet another unnecessary use of police violence.

By summer of 2020, it felt like the situation had reached a fever pitch. I created a large BLM banner with the image I'd painted of Breonna Taylor, and hung it from the North Park Parking Garage as a 4th of July statement. Meanwhile, my beloved dog, Maya, was dying. "Be the Person Your Dog Thinks You Are" is a postcard I designed that incorporates an image I painted of her, with a message to potential voters. I spent hours writing postcards to voters in swing states, with Maya at my side.

By the autumn of 2020, Maya was gone, but her image kept going out to voters in Pennsylvania, Florida, Georgia, and North Carolina. I hit the streets of San Diego and wheat-pasted prints of "Enough" around town. My banner was removed, wheat-pasted prints were covered over or torn down, and I have no idea if any of the postcards I sent made a difference. But I used my voice, which is my art.