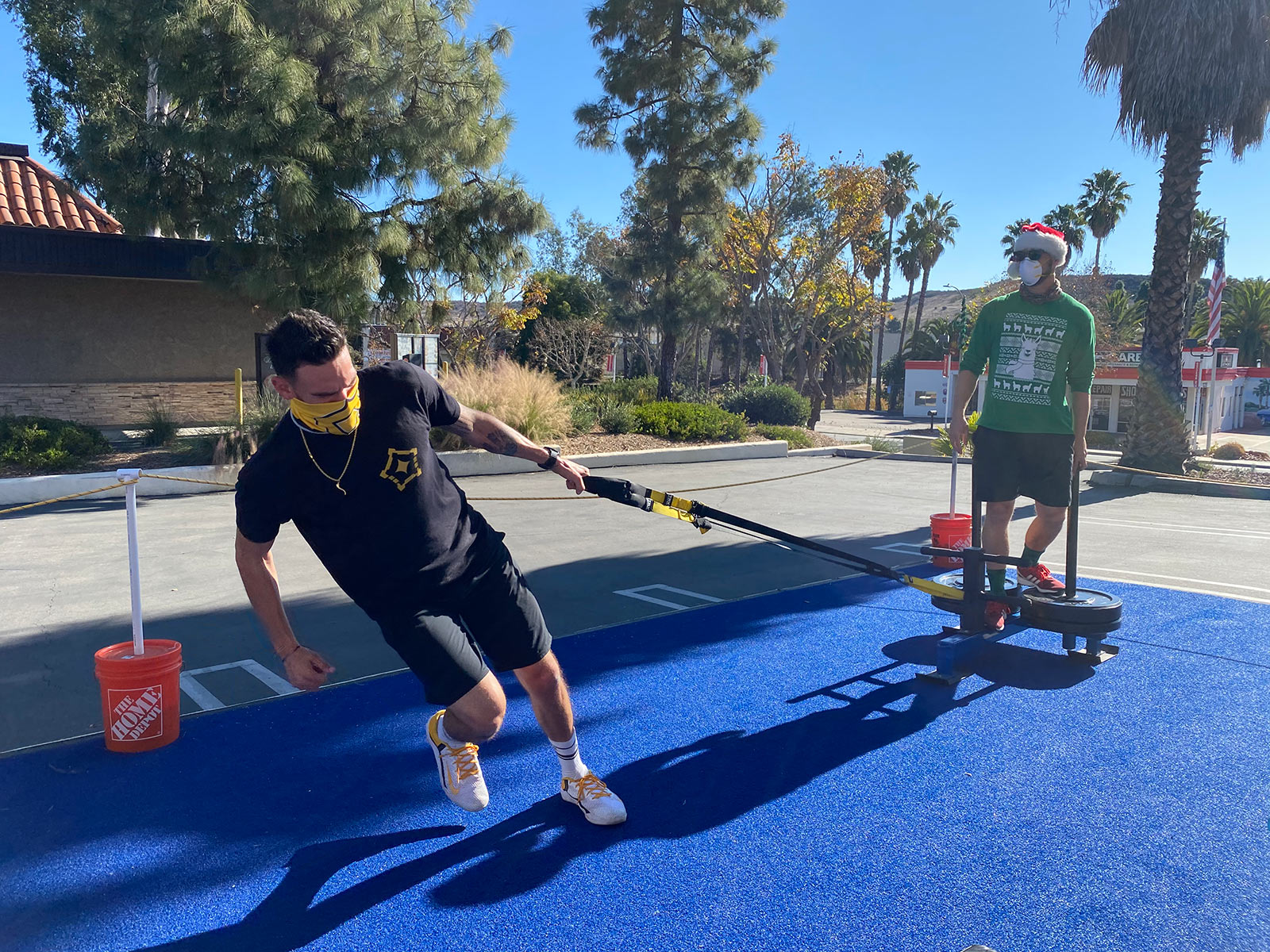 DECEMBER 2020
As many can attest 2020 was a difficult year to be a small business owner, particularly if your business was deemed "non essential". Well to my clients and I the business of keeping my training center up and running in a safe and responsible manner was absolutely essential to our well being and careers.

I have the remarkable fortune of training professional baseball athletes whose livelihood depended on being physically and mentally ready to compete at what seemed like a moment's notice in 2020. Being forced to train outside for extended parts of the year and having to workout in a mask is far from ideal, but we chose to make the most of it and be thankful that we could be together and continue to do what we love.

I tried my best to keep things fun, including the choices of face coverings and outfits. Don't let Ben's middle finger fool you, he was mostly enjoying himself... until he had bike sprints in a mask in the hot Poway sun. Little did we know that Santa's Reindeer and The Masked Squatter Joe Musgrove would become San Diego's new favorite hometown Padre pitcher come 2021!